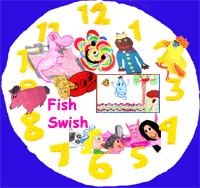 No log in or Library Card required!
Answer Key for Fish Swish:
Notes: Answers must be given in the right order
or the "not right" response will come up!
Answers are given below in red,
not all Character PlaySheets have set answers!
Nature Questions: pip

IB Newt's Nature Nook

Leaping Literacy!