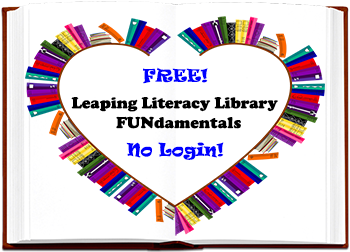 Interactive Playsheets

:


Interactive Online FUNdamental
Playsheets

for Building Literacy Skills

!



Play with hundreds of corresponding,
interactive online literacy 'playsheets'
featuring our living language
character word games!
Explore silent letters, homophones,
plurals, compound words & more.


Our word play pages are living language
literacy based on our Laurie StorEBooks!

Playsheet games are with our characters;
hear them on the question & answer pages.

These pages

*

are for input of answers
that yield a yes or no response page.
Click on the characters & play!