Read this page from the Laurie Story Rhyme Book Wild Child :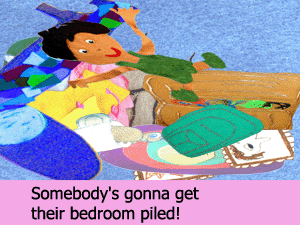 I think that "Somebody's gonna get..." is bad grammar. Pick a more proper way to say it from these 3 choices. Which one is the best?
a. "Somebody is going to get ..."
b. "Somebody be gettin'..."
c. "Somebody will be gettin'..."