"Diverse, age appropriate programs, infectious-has kids rhyming, using alliteration, great expression,word play, out the door and weeks beyond the performance! And the Student eBook Publishing Program! Such a dynamic way to involve older kids and use as a springboard for more writing and reading projects!"

~ Julie Kurtz, School Library Media Specialist, Canaseraga Central School, NY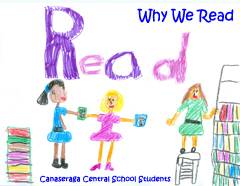 Librarian Julie Kurtz at Canaseraga Central School did a perfect job of following
guidelines so that we were easily able to do grade level performance assemblies
& their eBook creation in 1 school day!

We Love Reading!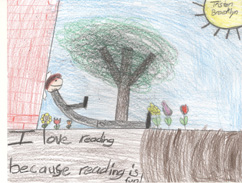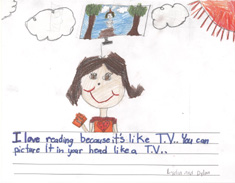 An Original Summer Reading Program Book
written, illustrated & narrated by Carson City Library Youth: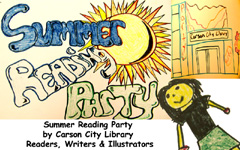 "What a fun program you brought to our library! I greatly enjoyed the e-books you sang & shared with our little guys, I bet those kids had your songs playing through their heads all week long. The illustrations you made to go with your snappy songs made them memorable indeed! As for the e-book creation, that was so cool! That computer program is a very handy one, and once we got our brain juices flowing, the kids came up with the neatest pictures to go with their story. ... What a unique learning experience for all- both the writers and the group creating the illustrations to go with their story. Thanks so much for coming to share your talents with us!"
Amber Sady, Youth Services, Carson City Library, Carson City, NV
Free Shelf or Full Access Library Marvelous Members:
Check out our student and family authored Your StorEBooks!





Laurie's Stories: Bringing you more ways to read and play with the FUNdamentals of literacy!
Because children deserve play time and literacy lasts a lifetime.