Librarians ~ Visit our Library Page!




Laurie's Stories ... Rhyming EBooks Alliterative Delights!
Are you looking for fun, affordable, interactive performances that celebrate
literacy & inspire & motivate young readers, writers & illustrators?
Bring Author/Illustrator/BookTeller Laurie Story Vela
to your school, library, special event!
BookTelling = A Literacy Celebration!

Let's Celebrate Reading, Rhyme and Creativity
at YOUR School or Library!

Laurie Story
BookTelling Performances
are for families & students (pre) K - 8th grades
with each show

geared for age appropriateness.

These

interactive BookTelling performances feature:


Fast paced rhyme & alliteration from the

"Mother Goose Rapper", Laurie Story.

Visuals presented with computer generated graphics ~

Laurie Stor EBook pages ~ on a big screen.

Interactive audience reading, singing and movement.

Overview & samples of computer illustration & e book publishing, w/Q & A for older students.
We also offer playshops to publish



Read about our unique student publishing program!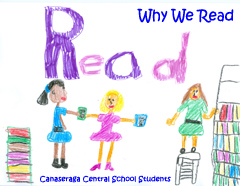 "
"Diverse, age appropriate programs, infectious-has kids rhyming, using alliteration, great expression,
word play, out the door and weeks beyond the performance! And the Student eBook Publishing Program!
Such a dynamic way to involve older kids and use as a springboard for more writing and reading projects!"
~ Julie Kurtz, School Library Media Specialist,
Canaseraga Central School, NY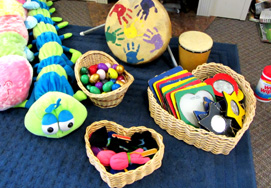 We can also offer interactive music for younger/smaller groups including drums & rhythm instruments & movement interspersed with computer screen visuals or "retro" Laurie Story BookTelling pages & felt boards.

Librarians ~ Visit our Library Page!

*

*
LaurieStory BookTelling Packages:

* A day filled with age appropriate Performances & Playshops

* Participatory 40-60 minute Performances for PreK-8 & Families

* Computer Illustration Demo & EBook Publishing for older students

* Optional Family Literacy Night

* Full Color Bookmarkers For All Students

* 11x17 Color Promotional Poster

* Travel

* An opportunity to publish YOUR students ebooks!

* Membership in our Leaping Literacy Online Library!

~ Individual Programs & Split Day Bookings Available! ~
All performance packages can be specially designed to suit your needs.
Ask what we can do for you ~!

Librarians ~ Visit our Library Page!


Find Out More!
ShowThemes
Testimonials
Schools Played
Libraries Played
Press Kit
About Laurie Story
Book A BookTeller!!
Contact Us for Bookings!
E Mail Us Here!


Laurie's Stories: a celebration of imagination & reading FUNdamentals!
Because children deserve play time & literacy lasts a lifetime.




| | |
| --- | --- |
| Join us on the Free Shelf of the Leaping Literacy Library for weekly freebies including Laurie StorEBooks, songs, videos and more! | |
Rhymes, songs, characters and stories around a theme!

Reading To Win: Sports Shorts
(Alternative, Alliterative Athletics!)

Book Lore: Discoveries, Mysteries, Histories

Read Around the Clock: Counting & Clocks
Book Banquet: Food
Book Jackets: Clothes
Mother Goose On The Loose
Read Around The House: Family
Book Bones: Body & Senses
Birthday Book Bash: Birthday
Reading Reindeer: Christmas
Book Boos: Jellybean Halloween
Read A Note: Music
Dinosaur Book Lore: Dinosaurs
Climbing Read Mountain: Nature
Undersea Library: Beach Books
Imagine Insects: Book Bugs
Kangaroos Read Too: Animals
Splish Splash Book Bash: Water
Book Branches: Trees
Read A Green Scene
Laurie's Bedtime Stories
Laurie Story Phonetic Shows
Rhymes, songs, characters and stories share a sound!

Short a: Stacks On Yaks!
Short e: The Best Nest!
Short i: Fish Swish!
Short o: Clock Talk!
Short u: Bugs In Tubs!
Long A: Gray Bay Rain!
Long E: These Trees!
Long I: Kite In Flight!
Long O: Oh No!
Long OO: Blue Shoes Cruise!
Combo Vowels: Good Book!
R Controlled Vowels: Purple Turtles!