In the Laurie Story Rhyme Book "Clock Talk", we are celebrating the short o sound. These words sound like "ock" but there is another letter in the words that is being silent. Read the 2 pages here. Do you see and hear the "ock" words?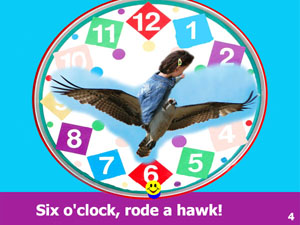 Do you see the silent letter?

Which letter in these words is silent?