Leaping Literacy Family Creativity Branch!
Below is the description of our Family Creativity branch of the Leaping Literacy Online Library.
It is a branch of our Leaping Literacy Online Library offered for a wee fee of $5 monthly.
Check it out here:
Welcome to the Imagination & Connection Celebration of
Leaping Literacy's Family Creativity!

In this quiet, commercial free creative space, you can connect with family who live far away or in the same house!

You can nurture a special relationship with a grandparent or the whole family through creative, heart connecting expressions. Connect with deeper heart expressions at home, with family who live far away or around the world!

Connect with other families around the globe or down the street. In this safe haven of intergenerational sharing, you can be pen pals with that special family member in another state or a new friend in another country ~ or both!

You can choose what you share with just your family/friends or with other Creative Families at Leaping Literacy.

Share pictures of your artworks or the wonders in your backyard. You can create eBooks, music, art, poetry & other inspirational creation expressions to share with each other and/or create them here together in collaboration.

As Leaping Literacy Family Creativity Members,
children & their adults can share thoughts, pictures, books, art, videos & creations of all kinds.
You can also create, publish & sell in our StorE Store & keep 100% + participate in & create new discussions,
live chats and more! You decide what interaction serves you & your children best!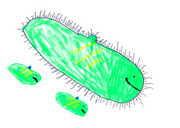 Leaping Literacy is an intergenerational, interfaith playground designed to enhance
family literacy on multiple levels that you choose.
The needs & creative expressions of our families will guide the participation of these levels of literacy:

Family Literacy in the traditional sense: Support pre, beginning or struggling readers, further develop language & reading fluency, empower writers, illustrators & artists.

Global Family Literacy: Share your creations, inspirations, how-to's with other families, find out about 'the backyards' of other families and make new friends from around the world!

Spiritual Family Literacy: 'Spiritual' for us is about heart connections that may include knowing yourself & your loved ones better through creative sharing, the magical miracles of nature, Source ~ God by any name or no name at all ~ and virtues like service & compassion for others.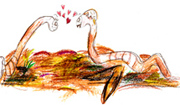 Family Membership can include multiple members in the same house ; each participating family can have their profile/picture & each member of the family can post ~ with parental guidance & permission of course!
Exclusive Friday Forum Freebies; your wee fee for the Forum includes all of the above + exclusive freebies from Laurie's Stories and New Thought Families offered every Friday for your online enJOYment and/or delightful download for anytime, all time use! Another way to read, sing, & be free from Laurie Story ~ yippee!

Leaping Literacy Family Creativity
is a branch of our Leaping Literacy Online Library offered for a wee fee of $5 monthly.
Check it out here: